SOLAR LIGHT TOWER
Solar light tower is mainly used for outdoor illumination at night. The light pole adopts rotatable, lifting structure, the height can be adjusted freely; standard with LED lamps, protection class IP65, configuration individual Control switches; power sockets equipped with earth leakage protection and IP44 rating to provide power to external electrical equipment; various Trailer towing head optional, 4 height adjustable support feet as standard, the lighthouse is designed to operate in winds no greater than force 8.
4 groups of LED lamp head, can be rotated 360 degrees. LED lamp head has a long life, less power consumption, let the lighting more durable and more fuel-efficient.
The retractable light tower pole can reach a maximum length of 6 meters for a wider range of light exposure.
Using solar renewable energy, solar light towers overcome the high operating costs of diesel light towers and the disadvantages of carbon emissions, noise and smoke pollution.
High quality imported metal materials, compact structure, stable performance, the product has four fixed feet, can better adapt to a variety of harsh environments, wind and rain resistance ability is very strong.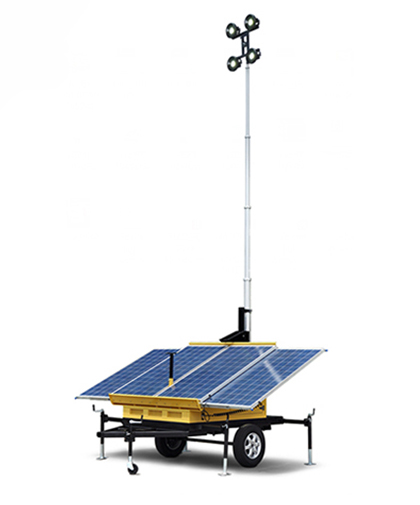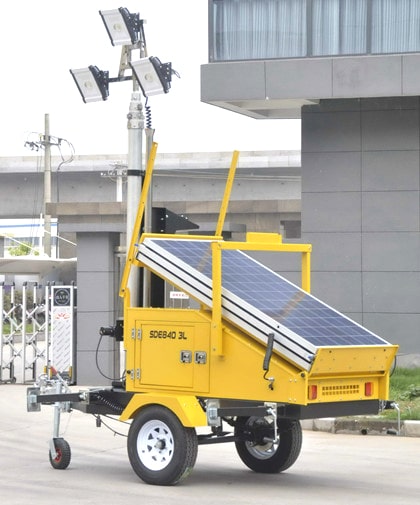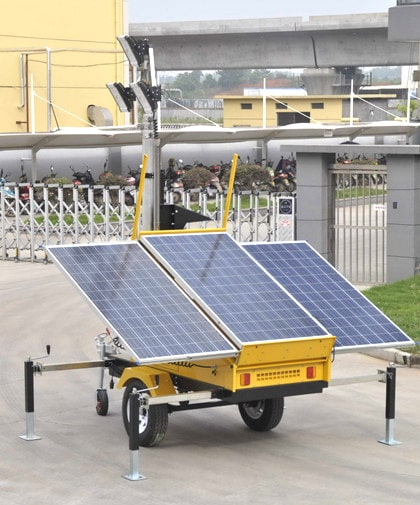 Need more information?
We are here to help!
A product is only as good as the service behind it. We back up our quality products with detail-oriented service.